Elliot
is the leader of the War Hawks overall and one of the original founders along with
TJ
. When the two met in 2005 they quickly discovered that they had a shared interest in wrestling. That's when they came up with the idea to form a group to go to WWE together and dominate. TJ told him that if they were to be a faction they needed to start recruiting. Thinking quickly he reached out to their closest friend
Will
who jumped at the chance to join. Elliot is responsible for every member that has ever joined the group.
Elliot is quite good with computers, having been using one since before he could write. While he doesn't consider himself a "tech expert" he does consider himself one for the team. His friends often come to him if they need something done on their computer. He is also very good at video games. His adopted father often asking him to help with parts he can't beat. Even if he's never played it.
Elliot moved to Idaho in August 2013 to be with the woman who would eventually become his wife, Stephanie. When he met friends there who fit his description of what a War Hawk should be he talked TJ out of his "no more than 10" rule and they expanded the group to form what is referred to as the "Idaho Division". While in Idaho Elliot also started his own Youtube and Twitch channels for non-wrestling ventures.
In 2015 several things happened that changed Elliot's life forever. After several years of being a bachelor and hoping from girlfriend to girlfriend, he finally settled down and married Stephanie the day before his 25th birthday. He also brought TJ to Idaho with him so that he could get out of the bad situation he was in. The two now do lots of things together as "The War Hawks Version 1".
Early Life
Edit
Elliot was born in Houston, Texas to his parents David and Tommie Jeanne. He has 3 younger sisters and 3 older brothers but has only ever met Becki, the oldest of his sisters.
Due to unforeseen circumstances causing his parents to have to give him up for adoption, he was adopted by Joseph and Teresa Cornett, but never took their last name. For years he was told they would change his name when he was old enough but it never came to pass. Now he retains his birth last name while still claiming their lineage as well.
At age 1 he moved from Waco, where he had been when he was adopted, to New Hampshire. He only stayed there a year and a half before learning of the death of his paternal grandmother (adopted). When he moved back to Waco to help take care of his aunt, who sadly died 4 years later.
Growing up he was never very popular, having only a small circle of friends, the earliest version of which he named his "Wolfpac" after his favorite all time faction: the nWo Wolfpac. His group of friends included his adopted cousin Dorothy whose birthday was the day after his. Though due to her moving he lost contact with her.
A lifelong fan of pro wrestling he was there during the height of the Monday Night Wars and watched both WWF and WCW but preferred the latter due to the popularity of the New World Order stable. It wasn't until 1998 when a certain rookie by the name of Bill Goldberg debuted on the scene that Elliot decided that wrestling was what he wanted to do when grew up. He spent the next few years training himself, but never made anything of it. Though he does take to online "fantasy wrestling" and is quite acomplished in it.
Teen Years And Formation Of The War Hawks
Edit
Early Teen Years (2005-2007) Edit
Elliot spent his early teen years moving around a lot, moving from middle school to middle school in 6th and 7th grades. When he reached 8th grade he finally settled in long enough to get a few things accomplished. He ran for Student Council President, but finished 2nd after losing by one vote. He also joined band as a trumpet player and became quite good at it, earning a medal in a competition and being one of only 2 from his school to do so. He finished Middle School with AB Honor Roll and perfect attendance.
When he moved to High School he was accepted into an academy that many considered for the "smart kids" of the town. However he would leave the school after only 3 weeks due to being accused of stealing a laptop from the school because another student said they had given it to him. The school didn't believe him despite his and his parents' attempts to convince them until his mother came up and sorted it out.
This would turn out to be a blessing in disguise however. As it was at the school he moved to next was where he would form the War Hawks. The first day, as usual he would sit by himself and not expect anyone to talk to him. Also as usual, he would be proven wrong when Will would walk up to him and offer him to come sit with him and his friends. He agreed, and as the saying goes, the rest is history.
War Hawks Formation And Initial Expansion (2005-2007) Edit
A few weeks after he moved to the new school, Elliot and his new friend TJ discovered they had a shared interest in wrestling. After talking it over they decided to enter the WWE and take over. With TJ citing that for such an enormous task they would need more than just the two of them so they needed to start recruiting.
The first person they recruited was the man who had first approached Elliot when he arrived at the school: Will. He quickly jumped at the chance to join a group like this and the group was bumped to 3. After talking it over with the other 2 Elliot also approached another person who hung out with them regularly: Heath. The group stayed at 4 for the rest of the year and caused a lot of trouble for the principal, who was a racist prick who sent Elliot to alternative school for essentially no reason. They also realized they didn't have a name. A trip with JROTC by TJ fixed this, and the group was given the name The War Hawks after an old World War 2 airplane.
After moving into sophmore year in High School, Elliot returned to regular school. The War Hawks looked to expand their numbers once more. Elliot approached Devin to join the group as the "muscle" as he was the biggest out of all of them. Devin, having met Elliot in 6th grade, of course accepted upon being told it meant he got to throw people around for fun. Shortly there after Elliot recruited Josh to be the group's "submission specialist". This was followed by TJ forming The Lady Hawks, which consisted of the female members of the group which also included Elliot and TJ's respective girlfriends at the time.
Later in the year Elliot approached best friends Micah and Robert to be the team's secondary tag team apart from Elliot himself and TJ. After initially deciding 8 was the number they needed Elliot met someone at a joint Millitary ball for the JROTC's of their school and another school, Mathew which Elliot had attended previously. Elliot talked TJ into expanding their numbers once more and the group was at 9. This was the number the group stayed at once again until the end of the year and into the next one.
Finally when Elliot moved to Georgia he met another person with a shared interest in wrestling who also happened to be his equal: Anthony. After failing to defeat Anthony in several matches for a fake Championship belt which had been given to Elliot by TJ and subsequently renamed the War Hawks Heavyweight Championship, Elliot convinced TJ to, for what was originally intended to be the final time, expand their ranks. Evening the group out at a whopping 10 members, which was unheard of in WWE at the time.
Moving schools (2007-2009) Edit
In early 2007 Elliot's mother found her biological father, he lived in Georgia and didn't have long left. To spend the time she had left with him, she moved her family to Georgia. Elliot was sad about having to leave his friends behind, but with his friends' support, and his girlfriend at the time's blessing, he went. Once again he was quickly proven wrong of his theory no one would talk to the new kid as the second he sat down on the bus for his new school he was greeted by one of the people there.
Arriving at his new school he made quick friends with several people. One of whom, Anthony, was just as big a fan of wrestling as he was, and his equal in wrestling. A quick phone call to TJ later and Anthony was inducted into the War Hawks as the 10th and, originally intended, final member. The two spent the rest of the school year hanging out and generally making asses of themselves for the sake of Elliot trying to impress a girl he had a crush on. Which of course, never panned out, luckily after 10th grade ended he moved schools again. While still managing to maintain contact with his Texas friends, he lost it with Anthony.
Senior Year And Graudation (2009) Edit
After Junior year of high school ended Elliot's maternal grandmother (adopted) died the day before his birthday. This resulted in his family moving back to Texas and him once agian moving schools. Because he lived too far away from the limit to go back to the school where the War Hawks was formed, he was forced to return to Waco's default school district, and the High School version of the Middle school he had once attended. While he was disappointed in this he managed to keep contact with all his friends so it wasn't bad.
Elliot got his first job Senior year so he didn't have the ability to join JROTC this year. Making it the first time in his High School career he couldn't do so. He made up for this by taking the last period off both semisters because his job often started at 3 so he would have time to change. Even when he quit the job due to lack of work later that year he still had the off period which meant he got to go home earlier than most people.
During Homecoming Elliot decided, upon a suggestion by his friends, to run for Homecoming King. Despite it being a last minute decision he recieved many votes and came in 5th place out of 10, which he considered to be not that bad considering. He spent the rest of the semister going to all his classes, trying to impress girls he had no shot with, and basically doing typical things that a senior would do.
It was when the next semister started that he hit a bit of a snag. After the designated "Senior Skip Day" Elliot decided he didn't need to go to school anymore and started regularly skipping class. Proving how he could be just as much a bad influence as he could a good enfluence he often brought several students with him. This had the unfortunate side effect of him very nearly not graduating due to how much class he had missed. Luckily he managed to catch himself back up and was there to walk across the stage on graduation day. TJ, who went to a different school that year, also graduated that day and was there as well.
Post Graduation Education (2010-2011) Edit
Job Corps (March-July 2010) Edit
Soon after he graduated High School Elliot, having not been able to find a job, started looking into colleges. It having been his dream to go to College since he was a kid, he was excited about the possiblilty. After initially being accepted to a college that he was interested in, he was unfortunately unable to go due to not being able to get the financial aid needed. So instead he discovered Job Corps, and after some coaxing by his parents, decided to go there instead. He left for Job Corps in March and wouldn't be back to Waco for nearly the rest of the year.
While at Job Corps, after the first couple of weeks of having fun and enjoying himself. He started to hate it there, the only thing keeping him going being his friends he had met there. He also met the girl who would become his girlfriend and, later in life, one of his best friends, Chanel online (a common occurance for him at the time). They grew close and she decided to move him up to Utah to be with her. Tired of the life at Job Corps, Elliot jumped at the chance and left Job Corps behind, never to come back. Unfortunately this would wind up being not a very good idea as the relationship didn't work out, which admittedly, was mostly his fault.
Living In Utah (July 2010-December 2010) Edit
Elliot moved to Utah in July, a couple of days after the girlfriend in question's birthday. Their relationship was going strong the first few months. However, Elliot's inability to find a job, and seeming unwillingness to do so. As well as his tendancy to cheat in those days, led to their relationship quickly falling apart. They managed to stay together until December when she finally had enough and kicked him out. Forcing him to move back to Texas too close to Christmas for his parents' liking, which put a strain on his relationship with his dad.
Back To Texas And "College" (December 2010-September 2011) Edit
After moving back to Texas, Elliot's dad seemed to resent having him back in the house. This resulted in him making Elliot's life a living hell. Where he would do increasingly outlandish things and threaten to kick Elliot out whenever he tried to protest. This culminated with him basically forcing Elliot to enroll in a local technical college when he couldn't find a job. Which of course didn't work out, but it was worth a shot.
Despite not wanting to be there, Elliot actually found himself enjoying his college life. Even if he did still have to come back home to his dad. After a few months Elliot reunited with his old girlfriend from Sophmore year and they started dating again. This led to Elliot leaving the college when he started spending more time with her. Thankfully, in November of that year he got a job, which meant he was able to finally get his dad off his back.
While working Elliot would often meet his girlfriend after he was off and spend most of his time with her. Eventually proposing, the two started planning their wedding, with her dad offering to pay for everything and the honeymoon as he was really wealthy due to his work. Unfortunately due to one of her "friends" who had openly expressed her desire to break them up and get with Elliot (information given to him by his mom) they broke up. Elliot quickly bounced back from this as he usually does, and that's how he got with Stephanie.
Relationship With Stephanie And Moving To Idaho Edit
Early Relationship (September 2012- August 2013) Edit
Their early relationship was a bit rocky as Elliot still had a history of cheating. Steph knew this as they had been friends for 10 years at this point. Elliot made it his personal mission not to screw this one up, determined to prove he could get it right this time. Around this time he finally managed to move out of his parents' house. While moved out he managed to do pretty well for himself and had established he could manage his money well if left to his own devices. Of course this wasn't meant to last long as the person he was living with along with TJ was a bit of a bitch. They both left and TJ was allowed to come and live with Elliot and his family for the first time ever. This made Elliot happy as it gave him an ally against his dad.
Meanwhile, Elliot's relationship with Stephanie grew. While it wasn't the head over heels in love thing that Elliot was used to. It was a slow build that allowed them time to get to know each other as a couple rather than just the best friends they had been prior to getting together. When it did become love and Elliot subsequently lost his job, it was eventually established Stephanie would move him up to Idaho with her.
Final Days In Texas And Move To Idaho (August 2013) Edit
Once it was established that he was moving to Idaho at some point (it wasn't yet established when), Elliot basically stopped caring. He was openly rebellious, and basically had his stuff ready to go at a moment's notice. He also spent more time hanging out with Heath and the others, as he had started doing when the two of them had worked together.
Around the time of their one year anniversary Stephanie called Elliot and told him to be ready, he would be leaving that Monday. She told him this on Friday, which resulted in several plans being changed. Luckily Elliot, as previously established, had his things already packed. The plans that needed changing was that his dad had planned to make him help with something later in that week. Heath had also said he didn't want to hang out that day. Elliot told him he would be leaving so they resolved to hang out every day until he left.
On the last day before he left, Elliot spent the day hanging out with TJ, Heath, and Devin, 4 of the original 5 members of the War Hawks. Will had moved to a different part of Texas and was unable to attend. They spent the day at a local restaurant which was a frequent hang out of theirs. When it came time for him to leave, they took one last group picture and Devin took one with Elliot before he had to get on the bus and leave them behind.
It took Elliot 2 days of riding on the bus to get to Idaho, arriving the day before his and Steph's one year anniversary. The next day, as Steph had been working the day he got there and was too tired to do anything when she got off, they spent their first official date at a local pizzaria. It didn't take long surprisingly for Elliot to find a job in his new home. Unfortunately, he made many rookie mistakes and was fired shortly there after. Proving he was able to bounce back from anything though, he quickly found a new one.
New Job, War Hawks Expansion, And Engagement Edit
At his new job, Elliot met a few people who would eventually join the War Hawks: Beth and Chris. However, with the mandated 10 member limit, he was unable to invite them to join formally. Along these two he also met Beth's younger brother Nathan. After talking it over with some people and getting her father's blessing, Elliot resolved to propose to Stephanie later in the year once he got the money to buy the ring.
In October of 2014 Elliot decided on a whim when he had some extra money to finally buy the ring. He called her job to make sure it was still ok for him to come in and do it while she was working. Having asked at first when he first got to Idaho. They told him it was fine and he headed down, with some help from her co-workers, the proposal went off without a hitch. Beth was a little upset due to not being able to be there but was happy for them none the less. Unfortunately there is no recording of the proposal available.
The War Hawks Gain A Replacement 10th Member Edit
In early 2013 Elliot, after not having contact with Anthony since leaving Idaho nearly 5 years ago, decided to move him to intermediate status. Deciding he needed a replacement he turned to one of his oldest friends on one of the various social media sites he had been on for years: Mikie.
After talking it over with TJ and getting his input they both agreed that Mikie would be the perfect replacement for Anthony. Contacting him almost immediately after it was decided to extend the invitation Elliot descibed to him exactly what the group was. After hearing him out and taking a bit to think it over, Mikie accepted the invitation and the War Hawks were back up to 10 full time members.
Wedding And From War Hawks To War Hawks Entertainment Inc. Edit
As the new year approached Elliot and Stephanie planned their wedding, which they planned to have the day before his 25th birthday that year. After initial plans to have it in Vegas fell through, they started planning to have it in the town they were in and have a vow renewal ceremony at a later date for the bigger ceremony. Among the people invited were, of course, Beth, Chris and Nate, as well as Steph's mom, and their friends Angel, James, and Jeanna. With TJ as best man and Jeanna as a bridesmaid.
It was around this time Elliot started his own YouTube channel after talking it over with Steph and deciding he would try it and see how it went. This was the point where the group transitioned from its original purpose to the entertainment based group it is today. Renaming the group War Hawks Entertainment Inc. for the purposes of the YouTube channel, Elliot started using the War Hawks name for everything he did in terms of YouTube and Twitch. Which is how the group opperates to this day.
Surprising nearly everyone involved, Elliot managed to pull everything involving his wedding with Steph together in 2 weeks. The video recorded by Chris can be found on YouTube. Their first few months of marriage were amazing with the couple nearly never having a fight. This was made even easier when Steph started working at the same place as Elliot. TJ also moved in with them around this time to help with bills and get out of a bad situation.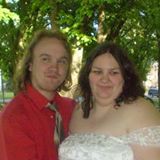 Toward the end of the year Elliot formally invited Beth, Chris and Nate to join the War Hawks as they had all grown closer and he wanted them involved in the group. They of course accepted and they all first appeared together in the first video of Elliot's new YouTube channel after he had to make one due to accidentally messing up the old one. People quickly took to the group, enjoying the mix of personalities, as well as the dark humor involved with them. Sadly also toward the end of the year Elliot lost his job due to some ridiculousness.
Closer to the new year Elliot also introduced Stephen and Nate's fiancee Lily to the group. Both were easily welcomed by the fandom and fit in perfectly with the existing dynamic. Lily would eventually start her own series' on her own YouTube and Twitch channels and allowed Elliot to put them on his own YouTube to give her more exposure. Fans loved this even more and requested more from her, which she happily obliged.
Further Expansion And Job Search (2016-Present) Edit
Return Trip To Texas (April 2016) Edit
Around April, Elliot asked his parents if he could take a trip down to Texas, as being away from them for nearly 3 years had caused him to miss it there. They obliged, paying for the ticket, and he embarked on a 2 week trip to Texas. Vlogging while he was there he introduced his audience to his family as well as the various members of the Texas Division of the War Hawks.
Despite putting up with almost the same things that he had to before he left, Elliot survived the trip. He hung out with Heath and Devin. Reconnected with his friends Desirae and Stacy and a few others. It was bitter sweet when he had to leave once again but promised not to take so long to come back this time. The others promised to hold him to that when he left.
Another New Job (August-September 2016) Edit
After nearly a year of not having a job Elliot finally managed to get one in August. Unfortunately, his inexperience working in such places (vastly different place from his last job) caught up with him once again. It didn't help that they threw him into the fire with no training his first day. They also didn't let him do any of his training until it was nearly too late and they would've had to fire him. These things coupled with a few other factors, led to him being fired nearly a month after he started.
The Job Search Continues And Yet More Expansion (September 2016-Present) Edit
Despite being down about losing yet another job and also losing his wallet and everything in it. Elliot resolved to just do YouTube until he found a new job. Thus he focuses on his YouTube and Twitch channels to this day until he can get what he needs to start looking for a job again, and is doing quite well.
In October 2016 a new member joined the group as TJ started going out with a girl from work Brittany. After being told about the group and what they were about Brittany happily accepted the invitation to join the group officially and was incorperated into things quickly. This brought the number of couples in the Idaho Division up to 4 (5 if one counts Angel and James, which they do) thereby leaving Stephen (and Jeanna) as the only member of the group that was single.
As the group moved into 2017 they expanded their reach beyond the United States to world wide. Also doing nights where the group all go out and do something together. Starting in April with a movie night where they all went to see one movie together, then 2 seperate movies in 2 smaller groups. Also looking toward Elliot and Steph's 2 year wedding anniversary and Elliot's 27th birthday which will be another group activity
After the group spent all of 2017 hanging out and doing things they usually do, including expanding their ranks even further and taking their YouTube and Twitch channels even further. The group moved into 2018 where nearly all of the couples in the group are now married, and are still planning further expansion sometime soon.
Personal Life
Edit
Elliot is of course married to Stephanie, having met her in 2003 when he was 13 and she 18. Of course he being underage at the time, they couldn't date. She also found him slightly annoying when they first met, which is funny when you consider she eventually married him. The two started dating in 2012 after the break up with his most recent girlfriend at the time. Elliot had a reputation of hoping around from girlfriend to girlfriend at the time but Steph seems to have settled him down permenantly which is a good thing.
Elliot was adopted early in his life due to his parents not being able to raise him. In his adopted family he was an only child for a long time before his parents adopted more children. Now he's basically the middle child of his adopted family. He is the oldest child of his biological siblings, having 3 sisters and 3 brothers. The only one of which he has contact with is his sister Becki.
Among the members of the War Hawks he serves as more of a brother despite being the leader. Calling all of the female members he's close to apart from Steph (for obvious reasons) sis or sister and the guys bro. He's been described by the younger members of the group as a "cool big bro" type of guy. He is the kind of person who will go out of his way to help someone unless they screw him over.
Online Wrestling Career Edit
Elliot is very accomplished in online wrestling, being a multiple time World Heavyweight Champion, Tag Team Champion (including one reign with his wife), Hardcore Champion among others. His first World Championship came on the eve of his 18th birthday. He would go on to be one of the hottest up and comers so much so that every new company wanted to sign him to be the face of their company.
ECW And Early Success (2008-2009) Edit
The first company that Elliot joined was one based on the Extreme Championship Wrestling promotion that existed in the '90's. He debuted characters based on himself and TJ, early in the show TJ was awarded the ECW FTW Heavyweight Championship due to his opponent no-showing. The pair expressed interest in going after the ECW World Tag Team Championship. The General Manager however, had other plans, and Elliot was scheduled for the main event of the show. In said main event Elliot competed in a Triple Threat Match (standard wrestling match with 3 wrestlers) for the ECW World Heavyweight Championship. Sadly soon after the owner of the fed left leaving Elliot in charge, causing him to start a interbrand feud between ECW and the Xtreme Wrestling Association.
Challenging the XWA owner to a 5 on 5 Tag Team Match (where two teams of 5 wrestlers compete against each other). The rival promotion's owner accepted, choosing his team out of the newly formed War Hawks ECW Division, the two teams were scheduled to meet at an upcoming Ring Of Honor show. Sadly, due to unknown reasons and not being able to get online in Elliot's case, Team ECW never showed and lost the match. Thus, due to a pre-match stipulation, the ECW federation closed down forever.
The only thing that happened of note in this time before Elliot took a brief hiatus from online wrestling was he joined Hardcore Championship Wrestling. This would be one of two promotions where he would arguably have his greatest success. After going on an undefeated streak for several weeks he eventually won the HCW Hardcore Championship. At the same time he was paired with a man using John Cena as a character and the two teamed together regularly. The pair also worked in a fed based on World Championship Wrestling, winning the WCW World Tag Team Championship as members of the New World Order faction before the fed closed. He also won the LCW, HWA, and UWF World Heavyweight Championships unifying the 3 because they were all linked feds. As well as the LCW/HWA United States Championship and UWF Hardcore Championship. He then entered into a feud with the UWF Champion Of Champions for his Title. This feud culminated in an I Quit Match for the title, which Elliot won which left the promotion in the unique position of having Elliot hold literally every male singles championship it owned. He lost the title the same night to a man who had earned a shot at any title in the promotion that night. After several unsuccessful attempts at getting it back, he would ultimately volutarily give up all his other Championships for one last shot at the Champion Of Champions title, which he won. He would go on to win the UWF Champion Of Chamions Title 2 more times, a record.
Around the time he decided to take a break HCW placed him in a match with his partner where the winner would get an opportunity at either the HCW Intercontinental Championship or the HCW United States Championship. Not wanting to face his partner in a match, he voluntarily ended his winning streak via forfeit and quietly took a break from online wrestling.
Return To Online Wrestling And Various Feuds (2010-2011) Edit
After about a year away from the online ring, Elliot returned in early 2010. He had various feuds in several promotions but only really found more success when he returned to HCW. This was where he found his greatest success, while living in Utah. He also started his own fed with his girlfriend at the time, based on the National Wrestling Alliance. After some friends decided to sell their own promotion they sold it to the two of them, merging the two into one promotion. In an effort to make their promotion #1 (or at least #2) Elliot turned into a villanous character (heel) on his girlfriend. While still playing a heroic character (face) in HCW he formed his own version of the nWo Wolfpac in that promotion to combat a resurging nWo black and white.
Duel Champion In HCW And Feuding General Managers With Girlfriend Edit
While the leader of the Wolfpac in HCW, Elliot won the HCW United States Championship, he defended this Championship against various opponents while still in the Wolfpac until he lost a 6 man Hell In A Cell Match for the HCW Hardcore Championship to a fellow Wolfpac member. It was around this time that the leader of a rival faction The Dark Society offered him a spot in his faction. He accepted this offer and quietly left the Wolfpac, leaving his leadership role with a close friend of his. This turned him heel in HCW as well as the Dark Society was a heel faction.
While a member of the Dark Society Elliot teamed with another member to win the HCW World Tag Team Championship. The two's reign didn't last long as Elliot's partner disappeared soon after. Instead of being stripped of the titles however, Elliot revealed a clause in his contract (in reality he had just asked the GM) allowed him to simply pick a new partner. He chose the same person he had elected as leader of the Wolfpac in his place, who joined the Dark Society and the Wolfpac was quietly disbanned. Elliot kept both Championships about 2 weeks before the HCW owners decided to shut it down as he had been kicked out at that point and was stripped of both.
Meanwhile over in UWF/NWA (the unifed fed they now owned together) Elliot and his girlfriend at the time were entertaining fans with their rivalry. Elliot brought in the other members of the War Hawks at the time while she assembled her own team and they prepared to face off. The match never came to be however as Elliot was kicked out and the two abandoned the federation shortly thereafter.
Move To WWE Based Federation And Undisputed WWE World Champion Edit
In June of 2010 Elliot was signed to a federation based on World Wrestling Entertainment (WWE). He won a qualifying match for the 2010 Money In The Bank Ladder Match. His girlfriend at the time, who also was signed, convinced the General Manager to give her a chance and earned a spot in the match as well. However when the match came, a family emergency meant she was unable to take part in the match.
Elliot, on the other hand, was able to participate, and not only did he, but he won. Which meant he had a contract that stated he could challenge for either of the companies two World Championships. the WWE Championship or the WWE World Heavyweight Championship. Later that same evening it was announced that the World Heavyweight Champion had no showed the event.
After this, the GM announced that the first two people to speak up would be placed in a match to crown a new Champion. After clarifying he would not have to cash in to take part in the match Elliot spoke up, and won the match along with the Championship. Becoming the first man to hold a World Championship while holding the Money In The Bank briefcase. Later still, while the WWE Champion defended his title in a Hell In A Cell Match, Elliot told the GM he wanted to cash in after the match. After a new champion was crowned in the match Elliot came out, made short work of the exhausted Champion, and won the match and the Championship. Making history 3 times in one night as the new Undisputed WWE World Heavyweight Champion and being the first person to cash in the same night as well.
Losing And Winnning Back Championships, And Another Break Edit
At SummerSlam 2010 Elliot agreed to defend both World Championships seperately despite being given the option to unify them. This would wind up being a bad move as he lost both of them that night, it was also around this time he debuted another character he had been using for years, just not in online wrestling. This character, known as Xerios was a representation of everything Elliot wasn't he also brought in Micah and Robert. The night after SummerSlam, Elliot announced he was invoking his rematch clauses for both Championships. He was granted his rematch for the WWE Championship, but was forced into a #1 Contenders match with his replacement for the World Heavyweight Championship the night before, which he won.
At Night Of Champions, with help from his new mentor, who was the man who sold him UWF, Elliot won back the WWE Championship, Reforming the nWo in the process. The World Heavyweight Champion never returned to the promotion so the Championship was quietly retired, though to this day Elliot still insists he won it back by forfeit. Also at Night Of Champions Xerios won the WWE Intercontinental Championship and Micah and Robert won the WWE Tag Team Championship. This meant that, essentially, Elliot controlled all but one of the male championships in the federation.
Elliot would continue to defend all of the championships until the federation shut down in late 2010. After a while all online wrestling ceased on the site he was on. This meant that, with no outlet to do so, Elliot entered into semi-retirement, only showing up again occasionally.
Brief Returns, Final Run, and Retirement Edit
New Website Edit
In 2015 Elliot was told by the aforementioned friend about a new website they could go to and resume online wrestling. Elliot was actually eager to join as he was getting bored with retirement. He agreed to make occasional appearances but not full a full return. He signed to some promotions on the site, including the National Wrestling Federation and Slammalot Wrestling. He became an NWF North American (basically a United States Championship), and Television Champion in the former, the final one of the latter championship before the two Championships were unified. An NWF NATV Champion (name given to the unified Championships) in the former. As well as a Slammalot World Heavyweight Champion in the latter. TJ also won the NWF World Heavyweight Championship while Will won the Slammalot World Television Championship. Xerios also won the NWF World Tag Team Championship with another wrestler.
Returning To Running His Own Federation Edit
When it became clear he would be unable to avoid a full time return now, he opened his own federation once more. Really Violent Wrestlng was born, when not many people showed interest in his fed Elliot decided why not and used his own characters. This created an interesting situation where a lot of people found the stories he created with his own characters more entertaining than some of the others.
While running his own fed with his own characters alone Elliot won the RVW World Tag Team Championship with TJ. Eventually real life obligations caused him to have to shut the federation down and the any subsequent attempts to get it going again failed. This, along with a few other factors, is what led to his decision to finally retire for good and hang up his online boots.
Decision To Retire And Planning The Final Run Edit
In late 2016 Elliot decided to retire for good. Wanting to end his career on his terms he contacted the owner of NWF. Now rebranded GRW the owner agreed to let him have one final run and induct him into the GRW Hall Of Fame at the end of it. For his final match and feud he contacted one of the first friends he made in online wrestling, the one who sold him UWF. They planned out the entire thing, ending with an epic match and an amazing send off between the two good friends. Unfortunately, the match never happened.
During the course of his final run Xerios was also brought in to feud with the GRW World Heavyweight Champion. This was seen as something of a last hoorah for the entire War Hawks faction in online wrestling as Stephanie was brought in as a character as well. Initially brought in to manage her husband during his final run, the two were soon put in a tournament to crown new GRW World Tag Team Champions when the champions left during their reign. The two all but dominated the tournament, winning the whole thing and the Championship. Becoming the first husband and wife World Tag Team Champions in the company's history to boot. The title defense where they lost the belts would be their last match sadly, as Elliot had only agreed to a 6 month contract and it ran out around that time.
WWE Games Universe Mode With Steph and TJ Edit
While he is retired from online active competition, Elliot decided in 2015 to start a Universe Mode on his WWE games. Holding a draft which he broadcast on Twitch and uploaded to YouTube, it was decided TJ would be the General Manager of WWE Monday Night Raw. Elliot would move WWE SmackDown back to Fridays and be the General Manager of it. While Steph would create her own brand known as LWL: Leathal Wrestling Legends and would be the General Manager of it which would be on Wednesdays.
Holding a pay per view for each brand every month to give each brand a chance to shine on their own. Elliot would hold a poll at the end of every week asking the fans which show they thought did better. Then a poll at the end of each month asking the same for pay per views. Fans seem to enjoy the shows equally for Steph's seemingly insatiable blood lust during her commentary. Elliot's dry wit and heelish tactics during his, and TJ's deadpan sudden remarks during his. As well as Beth and Chris' commentary when they are present.
Elliot also held a WCW Unvierse Mode concurrent with his WWE one for a few months but seemingly abandoned it when the transition to the next game was made. The Universe Mode is currently on hiatus while Elliot creates all the characters they need to fill the rosters. Promising to come back better than ever when they do return fans eagerly await to see what they have in store for them.
Wrestling Persona Edit
In wrestling, be it online or otherwise, Elliot is one of the people who is known to change from a hero to a villain (known in wrestling as face or heel) on the fly. It's hard to distinguish which he is when because he often targets any and everyone.
As a face he's general all smiles and hugging babies. He'll use high flying moves more often and talk about how he's just happy to be part of anything. This can grate on fans so he often changes it up a bit, sometimes telling them their opinion doesn't matter even as a face.
As a heel, it's arguable he has much more fun. His heel persona is the type of person who will utterly destroy anyone who gets in his way. Even if they're a legend of the business. Nowhere was this more apparent than when he punctated a heel turn by attacking his girlfriend at the time (in storyline). Then making out with her supposed best friend right on top of her prone body.
In Wrestling Edit
Finishing Moves

F6 (2005-Present) - parodied from Brock Lesnar (Torture Rack Transitioned Into A Sideslam)
Bombs Away (2007-Present) Shooting Star Press (Jumping Backflip Bodysplash from the top rope)
The Nail In The Coffin (2009-Present) - Cobra Clutch Leghook Facebuster
Starship Pain (2010-2012) - Borrowed from John Morrison (Split Legged- Corkscrew Moonsault)
Signature Moves

Running Powerslam
Pedigree (Double Underhook Facebuster)
RKO (Jumping Cutter)
Spear
Multiple German Suplexes
The Three Amigos (Triple Vertical Suplexes with theatrics)
Multiple Suplex Variations

Snap
Vertical
German
Reverse
Delayed
Back
Fisherman's

Multiple DDT Variations

Running
Snap
Elevated (Sometimes from a half suplex position)
Tornado
Nicknames

The Ironman
The Animal
The Leader Of The War Hawks
Commander In Chief Of The War Hawks Army
Managers

Stephanie Hudson-Lytle
AJ Lee
Nikki Bella
Terrance Jennings
Will York
Deaven Bennett
Wrestlers Managed

Stephanie Hudson Lytle
Bethany Ward
Terrance Jennings
Xerios
Various War Hawks Members
Entrance Themes

"One Step Closer" By Linkin Park (2005-2008)
"Ironman" by Black Sabbath (2008-Present used when a face)
"Southern Takeover" by Chamillionaire (2005-Present used while a member of the War Hawks)
"Rise" by Skillet (2016-Present used while teaming with TJ)
"Awake & Alive" by Skillet (2013-Present used when a heel)
"Wolfpac" performed by C-Murder and composed by Jimmy Hart and Howard Helm (1998-2003, 2010, used while a member of the nWo Wolfpac)
Rockhouse by Frank Shelley (2010 used while a member of the new World order)
"Line In The Sand" by Motorhead (2008-2016 used while a member of his own version of Evolution)
"Hells Bells" by AC/DC (as Xerios)
Championships and accomplishments
Edit
Extreme Championship Wrestling

ECW World Heavyweight Champion (1 time)
Global Revolution Wrestling

GRW World Tag Team Champion (1 time) - with Stephanie Hudson-Lytle
Hardcore Championship Wrestling

HCW Hardcore Champion (1 time)
HCW United States Champion (1 time)
HCW World Tag Team Champion (2 times) - with Jin Kazama and another partner
Legendary Championship Wrestling/Hardcore Wrestling Association

LCW/HWA World Heavyweight Champion (1 time)
UWF World Heavyweight Champion (1 time)
LCW/HWA United States Champion (1 time)
UWF Hardcore Champion (1 time)
UWF Champion Of Champions (2 times)
National Wrestling Federation

NWF North American Champion (2 times)
NWF Television Champion (1 time, final)
NWF NATV Champion (2 times)
NWF World Tag Team Champion (1 time) - with Rellik as Xerios
National Wrestling Alliance/Underground Wrestling Federation

UWF Champion Of Champions (2 times)
NWA X-Division Champion (1 time) - as Xerios
UWF American Badass Champion (1 time) - as Xerios
Really Violent Wrestling

RVW World Tag Team Champion (1 time) - with TJ
Slammalot Wrestling

Slammalot World Heavyweight Champion (1 time)
World Championship Wrestling

WCW World Heavyweight Champion (2 times)
WCW World Tag Team Champion (1 times) - with John Cena,
World Wide Wrestling Federation

WWWF World Heavyweight Champion (1 time)
World Wrestling Entertainment

WWE Champion (2 times)
WWE World Heavyweight Champion (2 times)
Undisputed WWE World Heavyweight Champion (2 times)
WWE Intercontinental Champion (1 time) - as Xerios
2010 WWE Money In The Bank Winner
External links
Edit